Professionals
Gloria A. Bohannon is President of HRSC and a member of the Investment Committee. Gloria is a Certified Retirement Specialist with a full education and understanding of professional investment management and planning having graduated from the University of North Texas CFP training course. Gloria has over 30 years of experience working in a fiduciary capacity for individuals, trusts, foundations and institutions. Her help in launching two proprietary mutual funds in the 1980s and being responsible for their administration and investments gives Gloria broad-based experience in the markets which will continue to serve our clients well.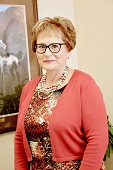 Lauren A. Scheffe is the Manager of Client Communications and Office Manager. She attended Southwestern State University and Midwestern State University. In addition, Lauren has a successful business background as she was one of the youngest managers for a nationally recognized company. Before coming to work for our firm in June 2013, she worked in the accounting and finance industry for four years. During this time, Lauren was also running a successful small business on her own. Coordinating between brokerage firms, custodial agents and clients, she oversees and supports all of the administrative functions that make our office run smoothly. Her established work ethic and "can do" attitude makes Lauren an invaluable member of our team.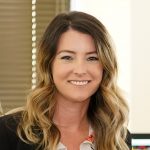 John J. Ford, CFP™ is Compliance Officer of Herbert R Smith & Company and a Certified Financial Planner. He is a member of the Investment Committee and an Investment Consultant. John received an MBA from the University of Arkansas, with over thirty years experience in the banking and investment industry.